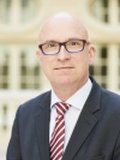 Frank Milek, IPEC Europe: President
Dr. Frank Milek is an industrial pharmacist and has been working in pharmaceutical excipients industry for more than 15 years, specialised in the field of supply chain and distribution. He is registered QP according to EU regulation and responsible at Aug. Hedinger GmbH & Co. KG for Quality, Regulatory Affairs and GMP.
Frank is currently the Vice-Chair and the Chair of GDP Committee of IPEC Europe. He is also an active member of the EXCiPACT association.

Priscilla Zawislak, IPEC-Americas: Vice-President
Priscilla has over 35 years' experience in Regulatory Affairs and Quality for excipients, food additives and ingredients for personal care products. Currently with IFF (International Flavors & Fragrances, formerly DuPont Nutrition & Biosciences), she is the Global Regulatory Affairs Advocacy Manager for the pharmaceutical business and is responsible for regulatory advocacy for excipients, APIs and food additives. Prior positions included Global Regulatory Affairs Manager for Ashland Specialty Ingredients Pharmaceutical and Nutrition business where she was responsible for regulatory compliance for food additive and excipient products, and Quality Manager at FMC Health and Nutrition (which is now part of IFF). Priscilla is currently Vice-President of the IPEC Federation, a global organization consisting of regional IPECs in the US, Europe, China, Japan and India. She is also the Immediate Past Chair of IPEC-Americas, has been an active member of IPEC-Americas committees since 2001, is a member of the IPEC Americas Executive Committee and a member of the Board of Directors of EXCiPACT®. She has been a member of several USP project teams and is a delegate to the USP Convention. Priscilla earned her degrees in Biological Sciences and Chemistry from the University of Delaware.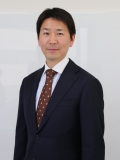 Wataru Ohama, IPEC Japan: Treasurer
Mr. Ohama is the COO (Chief Operation Officer) of HIGUCHI Inc., to where the company has a history of distributing pharmaceutical excipients in the Japanese market for more than fifty years.
He has been involved with IPEC Japan as a board member since 2010, and has strived to advance the recognition of IPEC Japan's activity. Wataru is also the successor of Mr. Hiroshi Watanabe, who had been the treasurer since the establishment of IPEC Federation.