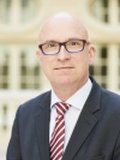 Frank Milek, IPEC Europe: President
Dr. Frank Milek is an industrial pharmacist and has been working in pharmaceutical excipients industry for more than 15 years, specialised in the field of supply chain and distribution. He is registered QP according to EU regulation and responsible at Aug. Hedinger GmbH & Co. KG for Quality, Regulatory Affairs and GMP.
Frank is currently the Vice-Chair and the Chair of GDP Committee of IPEC Europe. He is also an active member of the EXCiPACT association.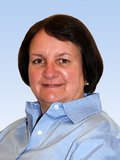 Priscilla Zawislak, IPEC-Americas: Vice-President
Currently Global Regulatory Affairs Advocacy Manager at DuPont. Previously with Ashland Inc. in Wilmington, DE, as the Global Regulatory Affairs Manager for Ashland Specialty Ingredients' pharmaceutical and nutrition business. Priscilla has been a member of IPEC Americas committees since 2001 and is the current Chair, past chair of the Compendial Review Committee and a member of the IPEC Americas Executive Committee. Priscilla also participates in the International Food Additives Council and the Personal Care Products Council.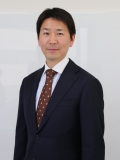 Wataru Ohama, IPEC Japan: Treasurer
Mr. Ohama is the COO (Chief Operation Officer) of HIGUCHI Inc., to where the company has a history of distributing pharmaceutical excipients in the Japanese market for more than fifty years.
He has been involved with IPEC Japan as a board member since 2010, and has strived to advance the recognition of IPEC Japan's activity. Wataru is also the successor of Mr. Hiroshi Watanabe, who had been the treasurer since the establishment of IPEC Federation.